We help you successfully create
a digital product from scratch,
sell it online and grow your business,
in record time ─ even while you're
running your full-time projects,
at full-speed.
If you are a service-based business owner, a coach or a consultant and have already tried the treadmill of random business "tips and tricks", "productivity apps" and "mindset hacks", and you now want to leave out the fluff and take real action that works for you – you are definitely be in the right place.
Here, you will get the chance to work with a tried-and-true actionable system, and the step-by-step blueprint to get you to the results you are after, in the fastest possible way.
Not quick – just fast.


You have been trying to kick-start an online business by talking to business contacts, reading articles, subscribing to newsletters, buying books and skimming through info on best practices.

And yet, nothing has worked so far, the way you want it to

.
You have had enough of top-down online information (and even courses) with thrown-at-you content that promises to teach you stuff,

but you've never managed to successfully act upon them.

You want to stop blindly trying the latest tips and tricks and productivity apps and hacks,

and want to launch a digital product and make it work.

You want to move fast, but not just take a "magic pill", some "quick scheme" or a "shortcut",

because – apart from the instant rush – you know that you'll end up leaving out the fundamentals of how to run a real business.

You realise that this is as far as you can get on your own — and now you're looking to

get a hold of a system that will help you take the steps you need to get started and then push through at every stage moving forward.

Well here we are.
Hold tight!
I'm currently putting together what I dream to become
"the new industry standard"
Read about the entire project below.
In the meantime, we can still work together either inside
the Group Sessions, in 1-on-1 coaching and Corporate programs.
I always use the same core principles in all formats:
a mix of execution and learning disciplines
– whichever way you choose to work.
The volume, the depth, and the intensity differ.
The price too!
Please contact me below on the format that fits your needs best.
I will fill you in, on all questions and details needed.
So, if you are eager to learn more about
what I am currently building, read on;
it might also turn out that you become
a co-creator on this new way of getting things done.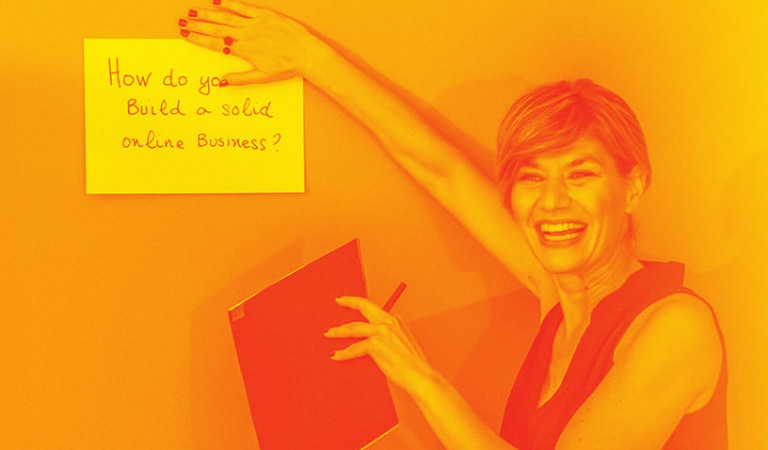 The #1 formula
to help you take
bold action on your business,
in a matter of weeks,
instead of years.
I have been experimenting for a long time with the idea of having a guided course that is as intense as a body work-out; like a guided session at the gym (Les Mills Group Fitnes Sessions is my fave go-to method) ─ only it would be for taking action on your business.
Actioning is a muscle. It needs exercise.
Not later, but there, on the spot. Like building our skill-muscle.
So I came up with this idea of a super intensive, action-packed, pre-recorded online course specifically designed to accompany you throughout your entire trip from the moment you 'take-off' building an online business (or any other project you dream of) until you successfully complete a 6-week path that gets you to your clearly defined business goals.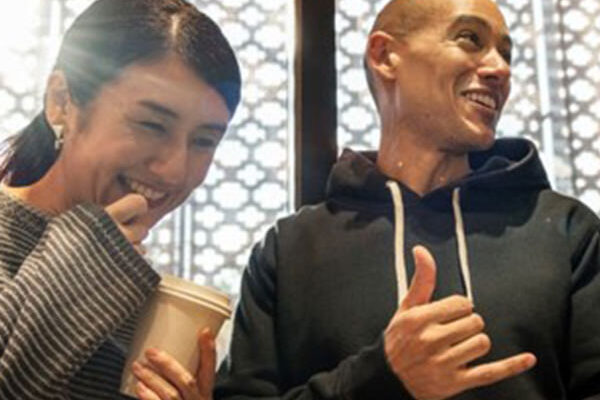 Instead of disconnected tactics, ideas and advice, what you get inside this action-taking course is the glue to keep everything together:
A coherent,

time-tested and step-by-step system

, to help you work deliberately and methodically while being guided at every step of the way, so that you know exactly where to start from, and what to do by when.
You also get a

rock-solid accountability system

with specific action steps, milestones and timings to accompany you after you have successfully completed your 6-week program.
It is this part of the follow-through that solves the accountability-responsibility-and-ownership elements missing from almost all online courses.
In the end, you come out of the program with your own

hyper-customized "Strategy Execution Logbook"

, to keep track of your next-steps, follow-through your implemented tasks and take corrective action, on your way to sustaining your growth.
This is the best way I can describe this experience:
More personalized than any online lecture-based course or "how-to" video, more customized to your real-life circumstances; and time-tested and proven to work – every time.
Here's how to rapidly stand out of
99% of your competitors.
GET TO THE RESULTS YOU'RE AFTER THE WAY YOU WANT TO
Whether you'll work with pre-designed material, or we'll dig into your needs and design just for you, contents and the work-flow to match them, these four formats are proven to be 100% efficient when you find the right fit for you.
We also work online 90% and offline only on-demand.
KICKSTART WITH INTENSIVE ACTION
ON THE SPOT
ACTION-TAKING GUIDED course
A result-driven workout, unlike anything you've ever experienced, to get to the results you're after, in record time.
Read how you can take massive action when starting up.
-To be launched: Q4 2019
-6 weeks
PERFORM AT YOUR BEST
WITH THE ONLINE TRIBE
ACTION-TAKING GROUP session
The same tested-and-proven core principles infused in an intensive group session. But here you get to connect, in real time, with other online entrepreneurs, from the entire world. Those who are going through the same struggles as you are, right now.
-To reserve your slot, please provide some background.
-Minimum 3 months
MAKE IT HAPPEN,
AT YOUR SPEED
ACTION-TAKING 1-ON-1 coaching
The signature methodology; All Yours. Intense action and results plan with personal input from me and follow-through by you.
–This option is in high demand, and I'm fully booked right now, but there is always a way.
So tell me more about you.
-Minimum 6 months
GO ALL IN!
C-SUITE & EXEC TEAMS
ACTION-TAKING CORPORATE programs [Online/ Offline]
If you need your teams to take decisive action on your business, adopt new collaborative ways of working towards the expected results and play the game to win it, then we can work it out together.
We'll discuss how to apply:

–100% customized programs using a blend of the edgiest and street-tested systems for "Fast Track Project Management™" and "Accelerated Strategy Execution™", to help get results in record time.
-Please share all the necessary details for us to connect.